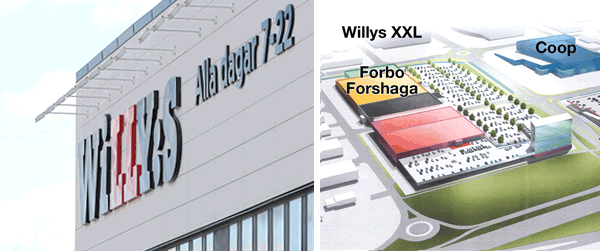 Alaska Real Estate with approximately 100 000 m2 is the leading property developer in Sisjön, Sweden's fastest growing commercial centre. In 2014 we will be developing Sisjö Centrum into an integrated retail centre. Several well-known retail chains are already established such as XXL, Clas Ohlson, Chilli, Mannerströms Market Hall and Willys. Premises for bakers shop, pharmacy, gym, fitness centre, post-office, bank and office space have been refurbished and modernized.

In 2013/2014 we will be rewriting the map for the area previously occupied by Forbo Forshaga. Geotechnological and environmental surveys are underway to ensure that the area is pollution free.

Our real estate includes the megamarket Coop forum, ElGiganten (electric goods), Jula (DIY) and a large off-licence.

Are you interested in retail, office or warehousing space in Sweden's most dynamic commercial area? Contact us today!






We're in the right place. We have the right premises.
Call us now!